6.20.2005
If Blue States Secede
Via Tennessee Guerilla Women: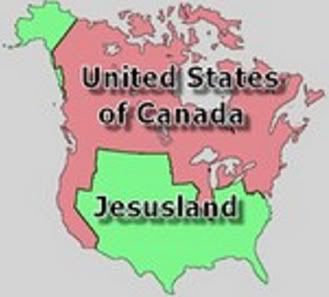 Dear Red States,

We're ticked off at the way you've treated California, and we've decided we're leaving.

We intend to form our own country, and we're taking the other Blue States with us.

In case you aren't aware, that includes Hawaii, Oregon, Washington, Minnesota, Wisconsin, Michigan, Illinois and all the Northeast.

We believe this split will be beneficial to the nation, and especially to the people of the new country of New California.

Read More
I would like to amend this statement of intents by indicating that we will trade Grand Rapids for Austin, because any place that gave us Bill Hicks is good in my book. Maybe we'll take Dallas, too, but only if BOMT regular Kurt doesn't enlist in our emergency relocation program.
annamaria at 11:01 AM
4 Comments