7.21.2005
Can you cut it out now, please?
Small blasts hit London transport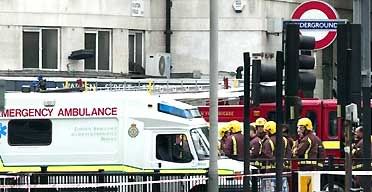 Three small devices have exploded at three separate Underground subway stations in London, two weeks after the July 7 terror attacks, police said.

Police said the small blasts happened at Warren Street, Oval and Shepherd's Bush stations.

Transport Police told ITN there was an injury when a device exploded on an Underground train near the Warren Street station, in the center of the capital. There are no other reports of casualties.
I don't have anything to add to this; I'm still pretty shocked. I know that Londoners were feeling, of all things, an overwhelming sense of relief two weeks ago--as if they understood that it was only a matter of time before they were attacked, and they were grateful that it wasn't as bad as it could have been. I can't even imagine feeling like that, but I'm Sicilian--we feel things! I lack that classic British reserve.
For all the people that called me two weeks ago, I can assure you that Rich is fine. I haven't talked to him since Tuesday evening, but I know he's fine. Stop worrying. Here, I'll even offer proof that he's fine: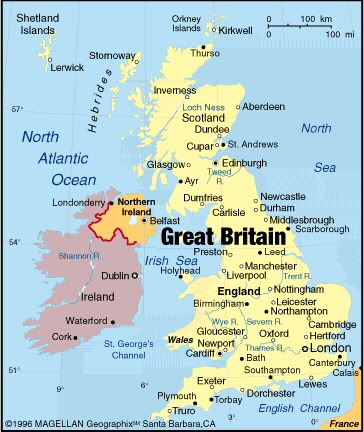 Find the Irish Sea. Look the right. See Liverpool? That's where Rich is.
Now find the English Channel. Look up. See London? See how far it is from Liverpool?
Rich, write something in the comments that let them know that you're fine.
annamaria at 9:46 AM
2 Comments
at Thursday, July 21, 2005 1:51:00 PM said...

at Thursday, July 21, 2005 1:57:00 PM annamaria said...