10.27.2005
Jesus has left Detroit...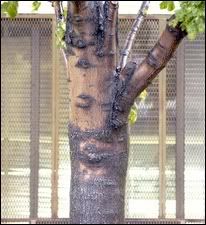 And has taken up residence in a
silver maple
in upstate New York:
According to WROC-TV, the image was first noticed by Jim Holtz, a 54-year-old retiree who comes to North Clinton Ave. daily for coffee with friends.

"I've looked at that tree thousands of times in the past couple years, but never noticed it till now," he told the station. "At first I thought I was seeing things."

Holtz says he doesn't think people have to be a believer in Jesus to recognize the face, but is quick to point out he, himself, is a believer.
Of
course
he's quick to point out that he is a believer! Jesus just showed up in a tree for...uh...Christ's sake, it seems a rather inopportune time to be an atheist.
Personally, I don't see the Messiah in the tree. I do, however, see George Michael: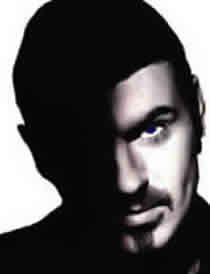 Labels: The D
annamaria at 11:55 AM
3 Comments
at Thursday, October 27, 2005 1:02:00 PM said...

Haha! It *does* look like George Michael!

Now I'm picturing the tree dancing around and singing "Faith". What delicious irony. :)

at Thursday, October 27, 2005 1:05:00 PM annamaria said...

at Thursday, October 27, 2005 1:08:00 PM person x said...