10.27.2005
This is why I hate Republicans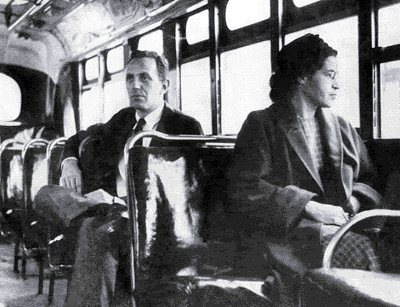 Only
Thomas Sowell
could start out writing about the legacy of Rosa Parks, and end up with a treatise for free market capitalism and a conservative judiciary.
The incentives of the economic system and the incentives of the political system were not only different, they clashed. Private owners of streetcar, bus, and railroad companies in the South lobbied against the Jim Crow laws while these laws were being written, challenged them in the courts after the laws were passed, and then dragged their feet in enforcing those laws after they were upheld by the courts.

These tactics delayed the enforcement of Jim Crow seating laws for years in some places. Then company employees began to be arrested for not enforcing such laws and at least one president of a streetcar company was threatened with jail if he didn't comply.
This man has no shame.
annamaria at 12:42 PM
1 Comments
at Thursday, October 27, 2005 4:07:00 PM Kurt said...