11.18.2005
Briefly...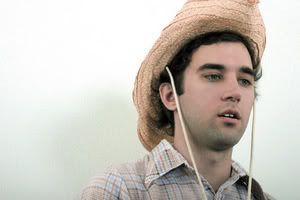 Check out this year's edition of
The Top 40 Bands in America
. I'm pleased to see that my Decemberists are in the top 10 (#9, up from #20 in 2004). Adorable Michigander Sufjan Stevens tops the list with his ode to the Prairie State,
Illinoise
. Not a huge Sufjan fan, myself, but he did write a song about John Wayne Gacy, and I guess that's pretty cool in a twisted, morbid kind of way.
And Clint and Rich will be proud to see their little hoodrat friends, The Hold Steady, in the top ten as well. Still not seeing the allure, guys...
annamaria at 8:07 AM
4 Comments