2.13.2006
What's a little persecution between friends?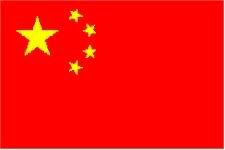 I continue to be completely amazed by the rightwing religious folks in this country. The Bushistas side with Pakistan, despite its
horrific treatment of women
, because they back the War on Terror. Saudi Arabian women
aren't much better off
, but hey, they've got lots of oil so we can look the other way, right? And now the fundies are praising China (China!) for adhering to "traditional values" and
banning films
:
China, despite its poor record on human rights and outright ban on most non-state-run religion, still holds on to some traditional values abandoned by most western nations. These values have led censors there to ban the homosexual propaganda film, Brokeback Mountain.
This is a place where religious freedom is an oxymoron and
Catholic priests are beaten and arrested
for practicing their faith. Where anyone criticizing the government will have their
identities handed over by American companies
to appease a hardline government that cannot stand dissent. Re-read that paragraph, would you? "[D]espite its poor record on human rights and outright ban on most non-state-run religion..." Is this really the type of society you want to get in bed with? Is it enough to say the enemy of my enemy is my friend, when that nation so abhors individual freedom that they legislate which beliefs are acceptable? Christians in the United States should be appalled by China's treatment of missionaries and priests, not praising them for finding yet another minority group to oppress.
Noam Chomsky once said, "If we don't believe in freedom of expression for people we despise, we don't believe in it at all." By praising China's ban of Brokeback Mountain, the fundies are tacitly endorsing that nation's clamp down on all expression—including the expression of one's Christian beliefs. And they should be ashamed of themselves.
Labels: Fundies Say The Darndest Things
annamaria at 10:21 AM
9 Comments