3.02.2006
Wherein Annamaria crushes on a gay guy...again.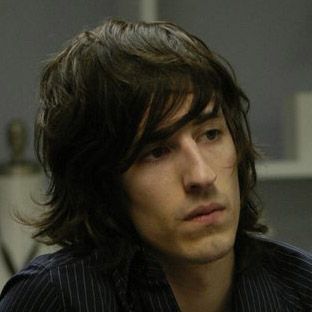 One of the pitfalls of being sick is that it encourages you to sit on the couch all day and watch television, since doing anything else requires a strength of body and mind that has been sapped by an infestation of evil little germs and an overabundance of NyQuil. Last night, curled up on the couch with a warm blanket and a humidifier, I found myself watching a marathon of Bravo's
Project Runway
. I don't know if it's the drugs or the adorable Daniel V. (see above), but I watched nearly the entire second season (including one of those damnable reunion specials) in one sitting. They say that admitting you have a problem is the first step toward recovery; well, it's official: I am a
Project Runway
addict. That show is like crack! One hit and you're hooked. Thankfully, there is only one episode left of the season, after which I can start some kind of rapid detox and get back to life as normal…until season three.
Labels: LGBT
annamaria at 7:30 AM
4 Comments