8.19.2005
Friday Random Confession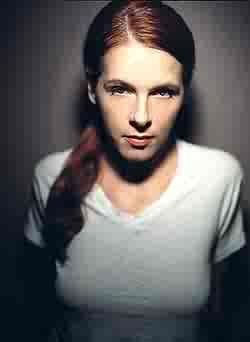 It's confession time, folks. I lie to you every Friday. It's not that the songs I list are, in fact, not random, so much as they are not
Friday
. See, I blog at work, mostly because when I'm home I don't feel much like blogging, particularly when I could be doing better things like playing
Text Twist
on Yahoo! Games. So...since I blog at work, but the computer at work has no music saved on it, I generate the random lists on my home computer on
Thursday
night.
Like most people with a problem, I am loathe to admit to it. In fact, if I had my way, I would have blithely continued with my charade and you never would have been the wiser. Fortunately, Jen is a good friend. She recognized that I have a problem and staged her own personal intervention, namely by leaving me this message at the top of my FRT saved draft:
[Jen says, upon seeing this post created almost in full on Thursday night, that Annamaria is, in fact, a big ol' nerd]
Thank you, Jen. I have seen the error of my ways. Unfortunately, this leaves us at a bit of an impasse: if we ignore my illicit Thursday lists altogether, we can continue on our happy way, but if my lies and manipulations offend, I'm going to have to kick myself out of the FRT club. Oh, and waking up earlier on Friday morning and doing the list before work is not an option (I need all the sleep I can get!). I'm looking to you, dear readers, for guidance and support in these trying times.


A Sight to Behold - Devendra Banhart

Luv 2 Luv U - Timbaland & Magoo

Tightly - Neko Case

Cold Wind - Arcade Fire

Chains of Love - Erasure

It's My Life - Talk Talk

Come On! Feel the Illinoise! - Sufjan Stevens

Romeo & Juliet - Dire Straits

Hello Time Bomb - Matthew Good Band

Pass the Dutchie - Musical Youth

Labels: FRT
annamaria at 7:45 AM
5 Comments