9.16.2005
Friday Random Ten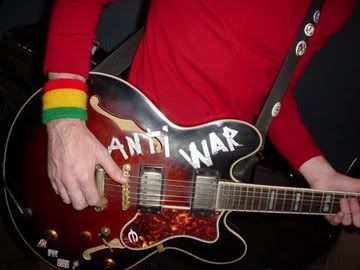 Ugh. I'm sick. My head hurts and I'm tired and I just want to go home and sleep. But, instead, I'm at work, hating all of my co-workers without headaches and fucked up sinuses, and seriously considering a career in telemarketing or something, so that no one can fault me for hating my job so much. Of course, I could find a job that I don't hate, but then what would I complain about?
You know what I don't hate, though? The Friday Random Ten. Mostly because it happens on Fridays, and Fridays mean weekends, and weekends mean sleep. My list this week is a little strange--I'm in the midst of transferring all of my mp3s from one program to another, and managed to weed out all of the shit that got on there when I wasn't looking (translation: all of the songs I'm embarrassed to own). So, most of this is either stuff I downloaded this week, or songs that I simply cannot live without (See Roxy Music. See a happy Annamaria).


The Man in Black - Johnny Cash

Dry Drunk Emperor - TV on the Radio

svefn g englar - Sigur Ros

Cold Wind - The Arcade Fire

Cash Machine - Hard-Fi

Breathe Me - Sia

Hummingbird (live) - Wilco

Avalon - Roxy Music

The Angels' Share - Ted Leo & The Pharmacists

Seagulls Screaming Kiss Her, Kiss Her - XTC

You know what to do.
Labels: FRT
annamaria at 10:41 AM
5 Comments